Nashville Scene Highlights Mole Men Radio Drama Debut [posted Wednesday, November 24th, 2021]...

Many years after its production, the Mole Men radio drama is finally about to hit the airwaves in Nashville, and it's getting more and more attention! This time it's a story by the Nashville Scene.

Please visit their site to read what they have to say about it!

By the by, our own news piece on the broadcast appears below, published on October 21st.


---

Nashville News4 Features Webb Interview [posted Monday, November 15th, 2021]...

Webb was recently featured in a news story on Nashville NBC affiliate WSMV.

Video and a transcript are available. You can click here to view the story on their site.


---

Landslide Records Marks 40th Anniversary! [posted Monday, November 1st, 2021]...

Michael Rothschild, notable music-industry mogul and all-around swell guy, created the record publishing company in 1981. Landslide has been releasing WW titles for many years now, and Michael is a fabulous and loyal friend to the Webbiverse.

The Atlanta Journal-Constitution has published a very nifty article noting this impressive milestone. You can read it by clicking here. The photo we've included below is featured in the article. Michael Rothschild is to Webb's left, and publicist Mark Pucci is on his right. The photo was taken at Antone's in Austin, TX during the 2005 SXSW festival.
---

WW:LOTFGM Radio Drama to Broadcast on WMOT Radio [posted Thursday, October 21st, 2021]...

We've got even more developments related to the re-release of Webb Wilder: Last of the Full Grown Men! Now this should be a lot of fun!

Steve Boyle penned the following on Facebook:
Webb Wilder, Last of the Full Grown Men: Mole Men is now a two-part, two-hour radio drama / comedy special! Starring George Lindsey ("Goober," The Andy Griffith Show), Felix Cavaliere (The Rascals), Kathy Mattea, James Griffin (Bread), Jonell Mosser, Shane Caldwell, and Webb Wilder. Original music score by Jim Hoke. Produced, directed and edited by Steve Boyle. Engineered by Randy Leago. Script by Shane Caldwell and Steve Boyle. Graphic artwork by Elvis Wilson.

Broadcast premiere: Part 1, November 30th. Part 2, December 7th on WMOT-FM 89.5.
So if you're in the Nashville area on November 30th and December 7th, be sure to tune into WMOT radio, or listen live online, and check it out!


---

WW:LOTFGM Double-Sided Novel to be Re-Released [posted Tuesday, September 7th, 2021]...

Dedicated Webb-Heads that have been around for a while will likely recall the two-story, double-sided paperback novel that was available years ago. The novel was sold at WW shows, as well as on our very own website. Written by Shane Caldwell and Steve Boyle, Webb Wilder: Last of the Full Grown Men, was a noir-style mystery novel containing two separate tales ("Mole Men" and "The Doll"), and featuring Webb's Private Eye alter-ego as the determined gumshoe digging (sometimes literally) to the bottom of two vexing cases.

Fast-forward to 2021, and the book is being re-released! Better yet, it will be re-launched not only in paperback form, but as an e-book, and also an audiobook... read by Webb, of course!

For more details, check out the newly launched website that Steve Boyle has created to promote the event: https://webbwilderlastofthefullgrownmen.com. While you're there, check out the merchandise page! A cool T-shirt and mug are going to be for sale, alongside the printed and audio products. Launch date for the release is said to be September 10th. In the meantime, enjoy this promotional video! GROOVY!!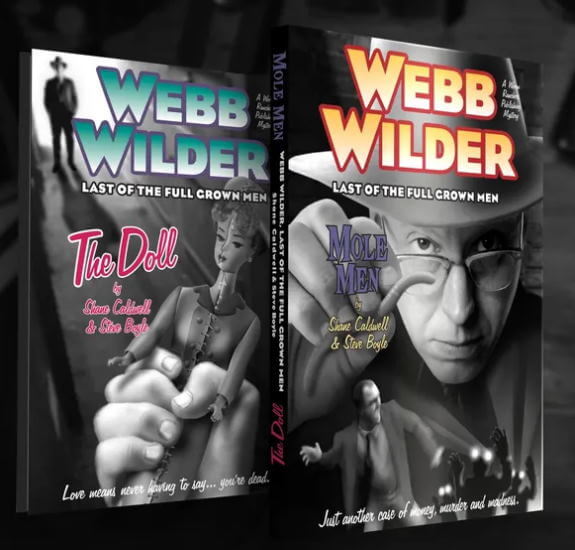 ---

Webb to be Included in Upcoming Exit/In Book [posted Wednesday, June 30th, 2021]...

This fall, iconic music venue Exit/In will be documented in a new book exploring its long and storied timeline.

The publication, entitled Fifty Years and Counting, provides a fascinating look at the club's history, and the legendary performers who have played there. Release of the book is expected in October.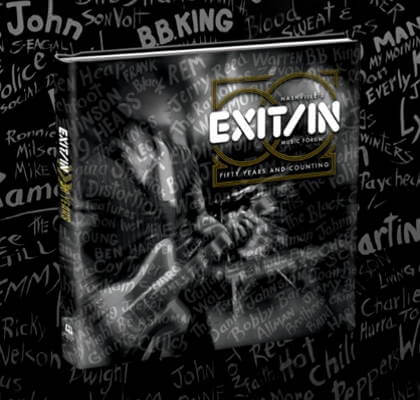 The club's online store is taking pre-orders now. It'll be available in a standard edition, as well as a Collectors' Edition that will be restricted to 200 copies. Visit this page on the Exit/In website for more information.

Webb-heads will be keen to know that Webb was asked to provide photos and a few memories of his experiences of appearing there, and that materials he provided will be part of the publication. Webb and the Beatnecks will also be performing at Exit/In, on Saturday, October 23rd, in conjunction with White Animals; please monitor our Tour Dates page for the latest about the event. Very exciting stuff!


---

"New Day" Radio-Remix Single Released [posted January 16th, 2021]...

New year, new "New Day!" A new radio mix of New Day, featured on Webb's 2018 album Powerful Stuff, has been created and released to help launch Wilderians into 2021 with a kick.

Check out the new track on SoundCloud or on Webb's YouTube channel, WEBB-TV!
You can also click this link to read a related press release.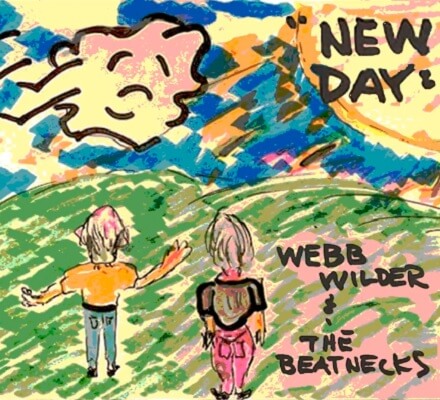 ---

Webb Receives Atlanta INsite's "Best Rock Album" for 2020 [posted Tuesday, December 8th, 2020]...

Atlanta's monthly entertainment guide, INsite, has selected Night Without Love as this year's Best Rock Album!

Click this link to see what they had to say in their article!


---

New Shemekia Copeland Album Includes WW Contribution [posted Friday, October 23rd, 2020]...

Shemekia Copeland has a new album coming out, named Uncivil War, that is being released today. And in a fashion that isn't particularly unusual for Webb, a bit of his influence shows up in it!

Along with Duane Eddy, Webb plays guitar on the track "She Don't Wear Pink." Webb was also co-writer of the song.

You can read a No Depression review of the album at their website, by clicking right here.


---

Night Without Love Video Premieres, and Pop Matters Covers It [posted August 4th, 2020]...

Pop Matters has a fresh interview with Webb online today, covering (among other things) Webb's latest album release, Night Without Love. Also discussed is the new music video for Night Without Love's title track, just released yesterday.

Visit their website to read the interview article! The video is linked from within, and can also be viewed on the WEBB-TV channel on YouTube.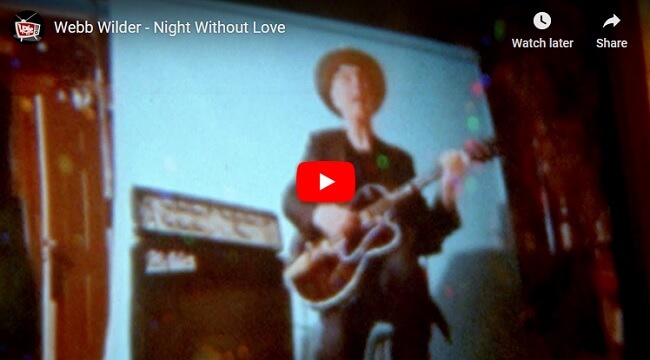 ---

Webb Interviewed by Making A Scene [posted April 24th, 2020]...

Webb was the focus of a story in this month's Making A Scene, as well as being featured on their cover!

Click here and scroll down to give it a read!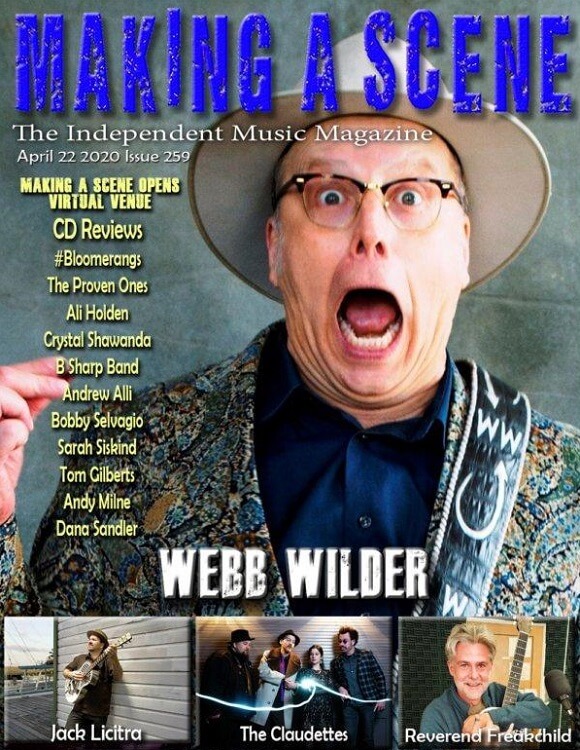 ---

Early Night Without Love Reviews Coming Out [posted April 7th, 2020]...

We've got a couple of early reviews and/or interviews for the new album to share. Check out the following links! This list may grow over time.


---

Can You Survive a Night Without Love? [posted March 12th, 2020]...

A new Webb Wilder release is coming soon! Arriving on April 10th, 2020, Night Without Love is Webb's eleventh album. Landslide Records will be releasing it on Compact Disc, as well as a Vinyl LP.

Said Webb of his latest work,
New album, folks! Wrote some songs and recorded some of my faves from the pens of others. Brought back some of the "usual suspects" to help, including my multi-instrumentalist co-producer, the incredible George "the Tone Chaperone" Bradfute. Legendary cover artist Flournoy Holmes has done a great job with the artwork. Vinyl!!! First time since 1989's Hybrid Vigor for that! Pick up on it!
More information about this new release is available on our Music Page and in Webb's recently updated Biography.

Last but not least, you can place a pre-order for Night Without Love related merchandise (CD, LP, T-shirt) as of March 13th, 2020. Please note, all orders including any Night Without Love merch will be held until the week of April 10th, when they'll be sent as a single shipment. Be sure to head on over to our Swag Page to check 'em out!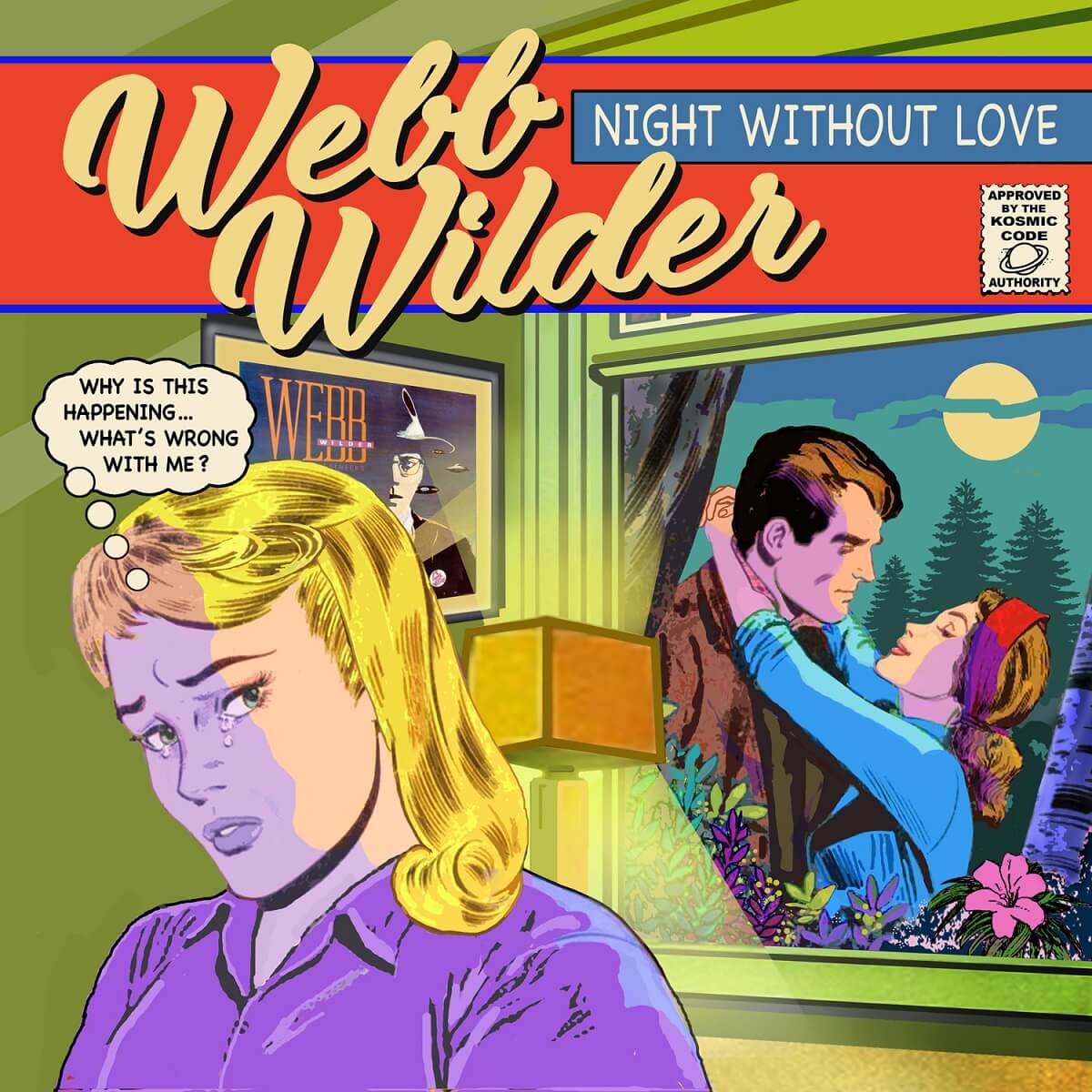 ---

Fresh WW Interviews, Now Available Online [posted September 19th, 2018]...

Got a couple of new Webb interviews to share with you. Guitar aficionados, as well as Blues and Rock & Roll history buffs, will want to give these a listen for sure! Enjoy!

• Webb chats with Craig Havighurst on Craig's "The String" program on WMOT, 9/17/2018.
• Webb's interview on the Everyone Loves Guitar podcast, with Craig Garber, 9/19/2018.


---

WW Appears on Fox17 Rock & Review [posted May 25th, 2018]...

Webb is appearing this week on Eric Dahl's Rock & Review program on Nashville's Fox 17. Broadcast should be on Wednesday and Thursday; here's some information we got from Fox17's staff:
Wednesday [6/27/2018 at] 8:45-9:00 am in FOX 17 This Morning. Then it will air Thursday night in Heartland News at 9 on FOX 23 in the Paducah/Cape Girardeau market.

[The] Extended [version] will post out on www.fox17.com and RockandReview17.

Related Links:


---

WW Gets Mention in Houston Chronicle Article [posted May 9th, 2018]...

We've got new ink, published by the Houston Chronicle contemporaneously with the appearance of Webb's latest release, Powerful Stuff!

From the article:
While country-music vogue at the time was about free-flowing hair, Wilder sported the kind of fedora a midcentury gumshoe might wear. And the cover of "It Came From Nashville"? It also had UFOs on it.
Now who doesn't like UFOs, or at are at the very least UFO-curious? More interesting nuggets are to be found in the article, so be sure to check it out on Chron.com, which is Chronicle's website.


---

New WW Articles from Guitar World and Premier Guitar [posted April 21st, 2018]...

Webb's upcoming title Powerful Stuff! is already getting some positive attention from the guitar press world. Check out these articles from Guitar World and Premier Guitar!

Better yet, these articles give you a chance to have a listen to a couple of the songs from Powerful Stuff!. Premier Guitar's article includes a preview of the song "New Day," and Guitar World includes "Make That Move!"


---

WW to play Outlaw Country Cruise 4 [posted April 17th, 2018]...

Details about next year's Outlaw Country, which depart from Tampa, Florida on January 27th, 2019, are starting to trickle out... and Webb will be participating!

Watch this space for more information as it comes to us. We will, of course, also create a full Tour Dates listing with all the details. But in the meantime, check out these sweet event graphics to whet yer chops: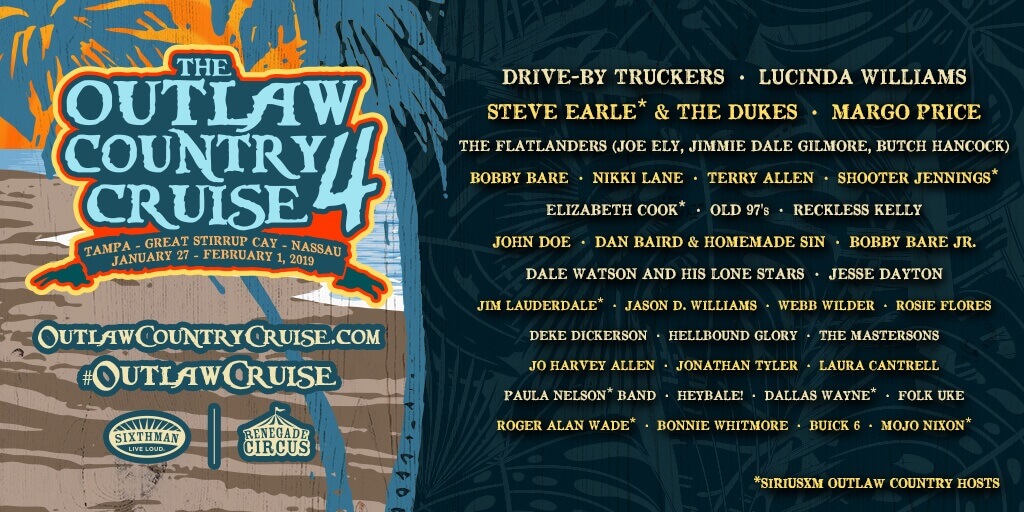 ---

Get Ready for some Powerful Stuff! [posted April 15th, 2018]...

Webb's upcoming CD release, "Powerful Stuff!," is a collection of previously unreleased songs. Some you've never heard, and some are versions featuring additional instruments, alternate personnel, and in at least one case, different and early-version lyrics! In many cases, fresh mixing and mastering adds a new accent to the delivery.

Here's a snippet of the press release that Webb's publicist Mark Pucci created:

NASHVILLE, TN – Landslide Records is excited to announce an April 27 street date for its next release, Powerful Stuff!, by veteran rock and rollers, Webb Wilder and the Beatnecks. Since 1985, Wilder and his cohorts have been cranking out their own brand of rootsy Rock and Roll throughout the USA and the world. The band's energy and intensity is well exemplified by the heretofore unreleased, vintage tracks contained on Powerful Stuff!A potent mixture of roots rock, Americana, blues, and British influences, the album primarily features the "original" Beatnecks: Wilder on lead vocals and guitar; Donny "The Twangler" Roberts, guitar and vocals; Denny "Cletus" Blakely, bass and vocals; and Jimmy Lester, drums.
The full press release can be read by clicking here.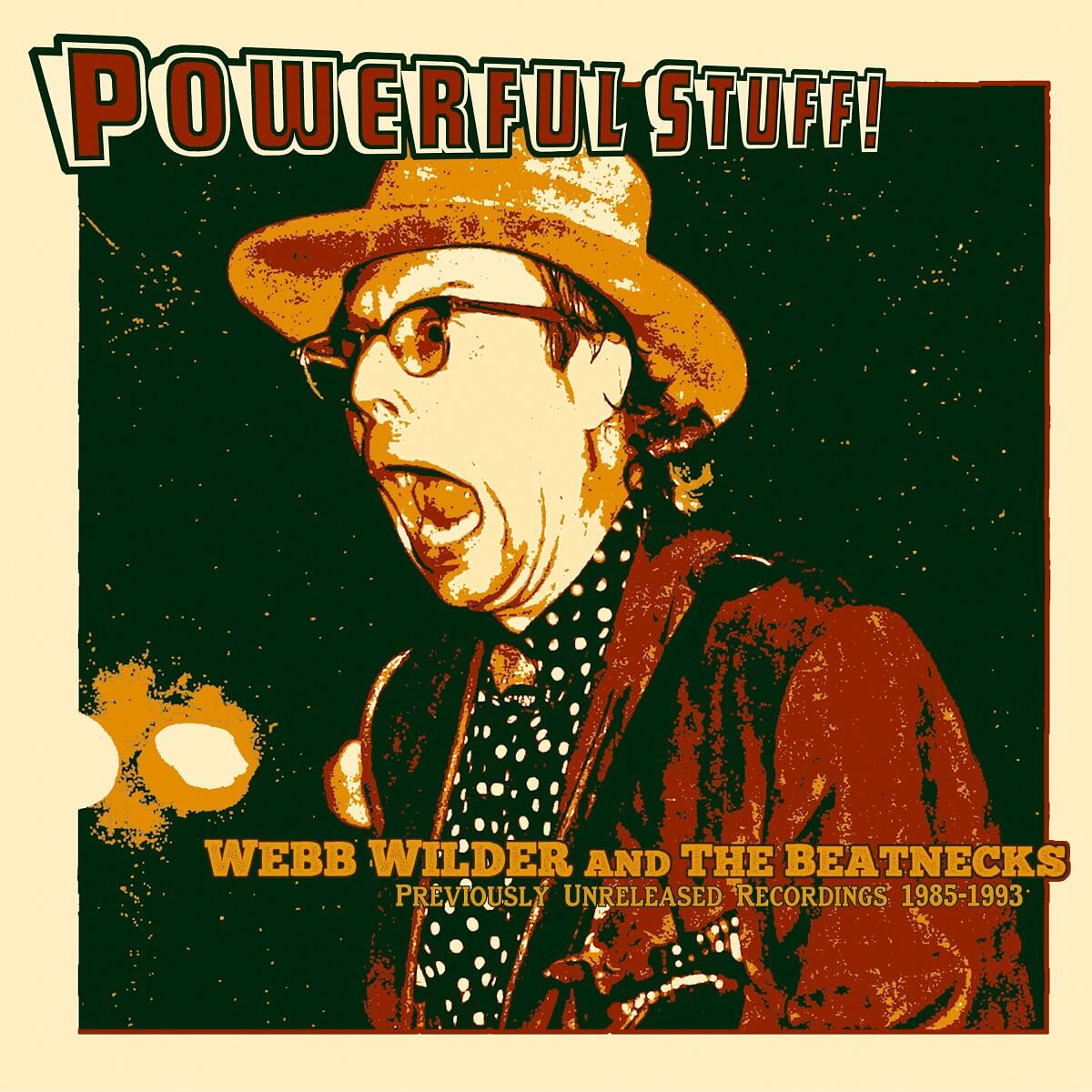 ---

WW Album "It Came From Nashville" makes Paste "50 Best" List [posted February 27th, 2018]...

Webb's seminal work, It Came From Nashville, was included in Paste Magazine's "50 Best Southern Rock Albums of All Time." Big names from Molly Hatchet to Bo Diddley, Lynyrd Skynrd and many more also appear on this list.

From the article:
Musically, it echoed any number of precedents—Elvis, Jerry Lee and Steve Earle (whose song "Devil's Right Hand" Wilder rendered with added urgency), chief among them. Likewise, rockabilly, cow punk and country caress were combined in equal measure, making for a rowdy and rousing rave-up that precludes any kind of passive encounter.
You can read the rest of the article at its source, Paste Magazine, by clicking this link.


---

"The Three Aces" to Tour UK, Germany, the Netherlands, and Sweden [posted September 5th, 2017]...

Coming this October! Webb Wilder will be teaming up with Warner Hodges and Eric Ambel, to tour the UK, Germany, Netherlands, and Sweden. Backed by a UK-based rhythm section, when Webb does his thing, he'll be playing as a trio, but there's a darn good chance there'll be more mixing it up with the others as the show progresses. Join Webb & Company all over the continent for some wholesome, rockin' fun!

A list of planned venues appears here, but be sure to review our Tour Dates page for links and any additional information that becomes available.

** 10/04/2017: Iron Road, Evesham UK.
** 10/05/2017: Thunderbolt, Bristol UK.
** 10/07/2017: The Green Hotel, Kinross UK.
** 10/09/2017: Bannermans, Edinburgh UK.
** 10/10/2017: The Musician, Leicester UK.
** 10/11/2017: Nells Jazz & Blues, London UK.
** 10/13/2017: Greystones, Sheffield UK.
** 10/15/2017: Tivoli, Utretcht, Netherlands.
** 10/16/2017: Music Star, Norderstedt Germany.
** 10/17/2017: Kulurakadmin, Motala Sweden.
** 10/18/2017: Sankt Gertrud, Malmo Sweden.
** 10/19/2017: Norrehus, Klippan Sweden.



---

Webb to be Featured in Grammy Museum Event [posted March 30nd, 2017]...

On April 10th, 2017, Webb will be interviewed, live and on-stage, and also featured in a special event in Los Angeles.

More about this event can be found on this Grammy Museum page, as well as our our own Tour Dates page.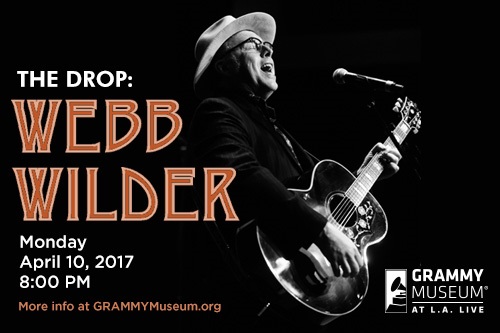 ---

Webb Is Hosting a New Americana Chart Show, "The List" [posted March 22nd, 2017]...

Recently, Webb began a new broadcast endeavor, in conjunction with Tennessee station WMOT-FM Radio, FM 89.5.

Webb's new show, "The List: The Americana Chart Show" airs Fridays at 2pm Central time, and again at 7am on Saturdays. Each week, Webb shares his perspective on the albums occupying the official chart of the Americana Music Association.

WMOT serves the Nashville-Murfreesboro area. Transmitting with 100,000 watts, WMOT is especially unique in that it's the area's first 100% Americana station, covering the region with music that spans genres and generations. You can visit their site at http://www.rootsradio.com, where you can also listen to a live stream of their broadcast!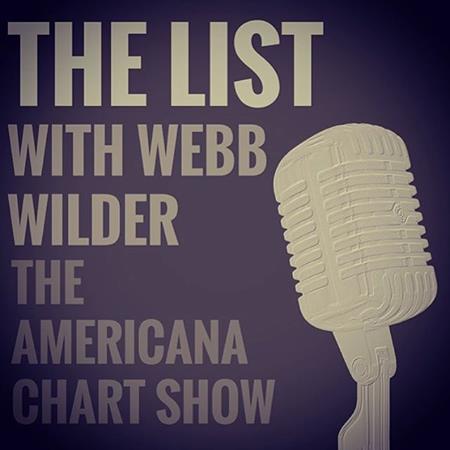 ---

Webb Featured in "Still Rockin'..." Article [posted March 9th, 2017]...

This week, the Lincoln Journal-Star featured Webb, including an interview with him, in an article entitled "Webb Wilder Still Rockin' 30 Years After It Came From Nashville." You can read the full article on their site. In the meantime, here's an excerpt:
Three decades ago, Webb Wilder turned loose It Came From Nashville, a ear-catching slab o' wax that instantly made him a rock'n'roll contender. Nine albums, a handful of movies and a stint as one of the first satellite radio disc jockeys later, Wilder is still out playing his brand of rock'n'roll long after many of his contemporaries have hung up their travelling shoes.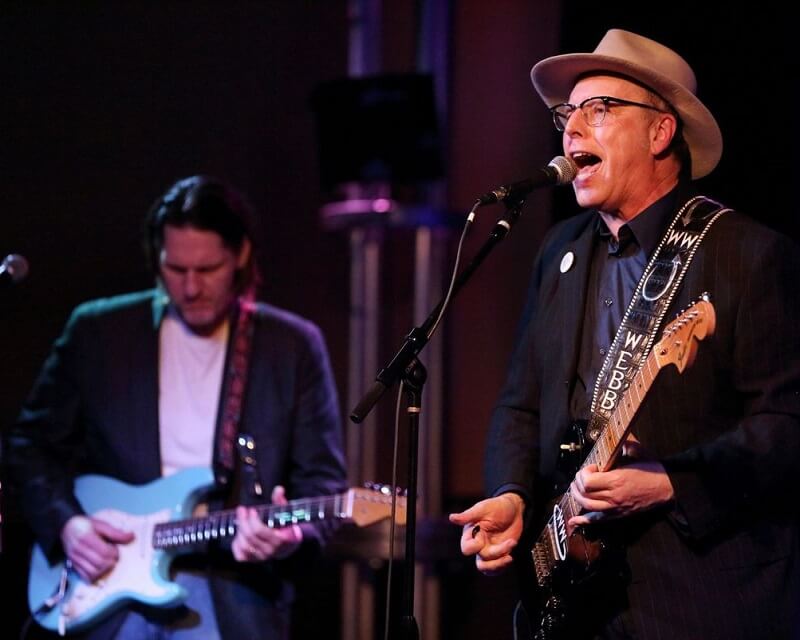 ---

PBS "Mississippi Roads" Segment Features Webb and his History [posted November 7th, 2016]...

Webb was recently featured on an episode of Mississippi Roads entitled "Music Masters." Also featuring interviews with a bevy of the usual suspects, this installment details a lot about the genesis of Webb's career, music, and public persona.

Not to be missed! You watch the video by clicking here.


---

Webb to Join In for Sam Phillips Tribute Concert on May 28th [posted May 11th, 2016]...

The Country Music Hall of Fame and Museum has announced an event celebrating legendary producer and Sun Records founder Sam Phillips, as well as the exhibit dedicated to him currently ongoing at the CMHOF Museum. And Webb will be joining in!

One of the most innovative and inspiring figures in the history of American music, Sam Phillips introduced the world to Johnny Cash, Howlin' Wolf, Jerry Lee Lewis, Roy Orbison, Carl Perkins, Elvis Presley, Charlie Rich, Rufus Thomas, Ike Turner and many more. Blurring class and color lines, Phillips set out to undermine barriers of racial segregation and discrimination, just as the Civil Rights movement gathered force.

As to the concert event, it will be titled "Boppin' the Blues: A Celebration of Sam Phillips," and is taking place Saturday, May 28th, 2016, at the Museum's CMA Theater. Featured performers will include Webb, J.D. McPherson, the Planet Rockers, and Margo Price. After the show, these Rockabilly, Country and Rock & Roll artists will all sign a commemorative Hatch Show Print poster, which will be available at the museum store.

Plans are for a 2pm start. Tickets are available from Ticketfly, or by calling (615) 416-2001. But if you can't attend in person, CMHOF plans to live-stream the event.

On June 12th, the exhibit, titled "Flying Saucers Rock & Roll: The Cosmic Genius of Sam Phillips," will be ending its run at the Museum. Co-curated by Presley biographer Peter Guralnick, author of the biography Sam Phillips: The Man Who Invented Rock 'N' Roll, the exhibition takes an in-depth look at Phillips and the social and cultural impact of the music he captured on such revolutionary recordings as Jackie Brenston's "Rocket 88," Elvis Presley's "That's All Right," and Johnny Cash's "I Walk the Line."



---

Webb adds solo UK and Sweden dates to 2016 European Trip! [posted March 1st, 2016]...

Following the Beatnecks' Spain trip this April, Webb will be heading over to the UK for a number of SOLO engagements! In addition to the UK appearances, Webb will also be doing one date in Sweden.

The following dates, venues, and websites are as we know them to be, as of present. Information may change as time passes. Please watch our Tour Dates page for additional information, as it becomes available!

** 4/19/16: THE CLUNY, Newcastle Upon Tyne, UK. http://www.skiddle.com/whats-on/Newcastle-on-Tyne/The-Cluny/...
** 4/20/16: GREYSTONES, Sheffield, UK. http://www.cliffordevents.co.uk/WW.htm
** 4/21/16: BOOTLEGGERS, Kendal, UK. http://www.bootleggersbar.com/
** 4/22/16: GREEN HOTEL, Kinross, UK. http://mundellmusic.com/live-music/webb-wilder-tennessee-to-kinross/
** 4/23/16: 7 ARTS CHAPEL, Leeds, UK. http://www.sevenleeds.co.uk/
** 4/26/16: FOLK A ROCK, Malmo, Sweden. http://folkarock.se/wp/



---

Webb and the Beatnecks to Tour Spain in April 2016 [posted January 7th, 2016]...

Webb Wilder and the Beatnecks head for SPAIN in April!

The following dates, venues, and websites are preliminary. Information may change, or new information may be added, as April approaches. Please watch our Tour Dates page for additional information, as it becomes available!

** 4/7/16: MOBY DICK, Madrid. http://www.mobydickclub.com/
** 4/8/16: SALA CAPITOL, Santiago. http://www.salacapitol.com/
** 4/9/16: AMC PEPE BOCANEGRA, Valles. http://amcppbocanegra.blogspot.com.es/
** 4/10/16: VENUE TBC, Santander. http://loshuesosdeportobello.es/
** 4/12/16: KAFE ANTZOKIA, Bilbao. http://www.kafeantzokia.eus/
** 4/13/16: LA LEY SECA, Zaragoza. http://www.laleyseca.com/
** 4/14/16: LES ENFANTS, Barcelona. http://www.lesenfants.es/
** 4/15/16: 16 TONELADAS, Valencia. http://www.16toneladas.com/ (w/Stepwater Band)
** 4/16/16: SALA TOMAN, Reus. http://www.salatoman.com/ (please note: this is an updated venue)
** 4/17/16: SALA STAR, Tarazona de la Mancha. https://www.facebook.com/star.tarazonadelamancha


---

Webb's Wit and Wisdom in Guitar Player [posted March 29th, 2016]...

Webb has a nice interview in Guitar Player magazine for March 2016.

It's available on their website, which you can check out by clicking here.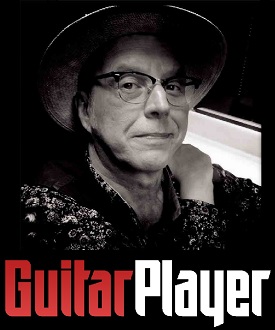 ---

Webb Fest Ten to take place November 14th, 2015 in Nashville! [posted October 19th, 2015]...

It's that time of year again! WEBB FEST TEN is coming!

For the first time EVER, Webb Fest will be in Nashville, Tennessee, home of WW & the Beatnecks! The big event takes place Saturday, November 14th, and will be at the famous Exit/In music venue! A whole lot more information is available on the full Event Details page, which you can see by clicking here.

Join us in Nashville in November, for what is sure to be a great time, enjoying music and fellowship with the band and your fellow WW fans!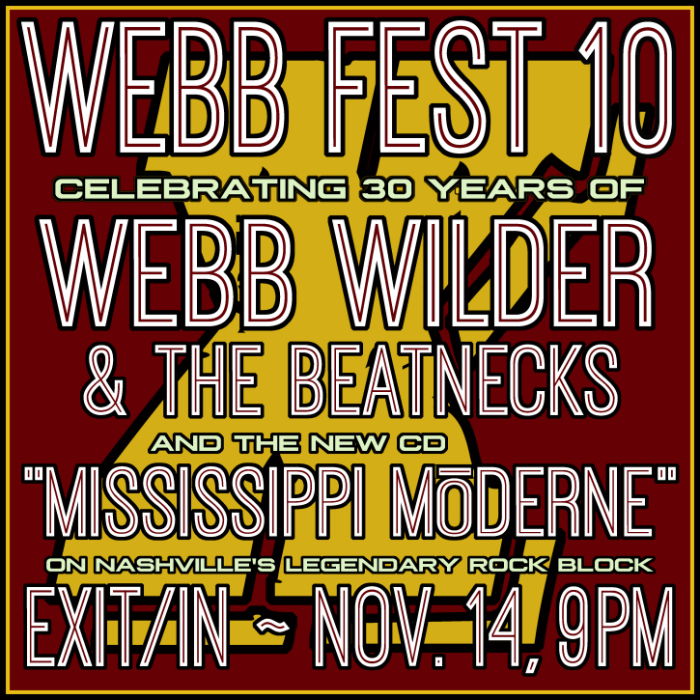 Event poster - click for larger version!