Friday, December 3rd, 2021 - The Corner Lounge (SOLO) (website)
842 North Central Street
Knoxville, TN 37917 (map)
(865) 281-3473

Webb returns for another solo outing. Start time is set for 8pm. Tickets can be purchased by visiting this web page.


---

Friday, December 10th, 2021 - The Orange Peel (SOLO) (website)
101 Biltmore Avenue
Asheville, NC 28801 (map)
(828) 398-1837

Webb will perform solo with an all-star group of bands. Proceeds will be going to Asheville Habitat for Humanity.

The overall event will get rolling at 5pm. Tickets are available here. Please be aware that COVID-19 policies will be in effect, please review the Orange Peel's homepage for more details.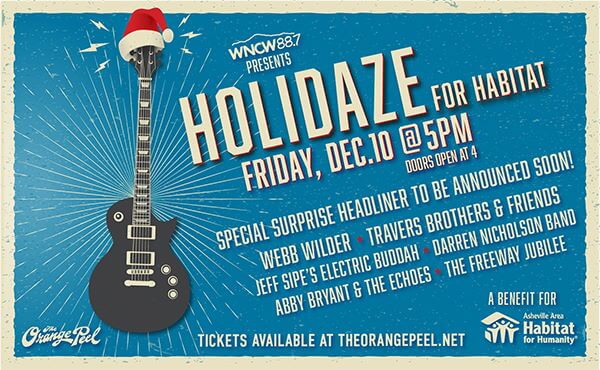 ---

Thursday, December 16th, 2021 - The Bluebird Cafe (website)
4101 Hillsboro Pike
Nashville, TN 37215 (map)
(615) 383-1461

Webb will be appearing as part of a "in the row" performance, also featuring Tommy Womack and Kevin Gordon.

Doors open at 8:30pm, and a 9pm start is planned. Cover charge is $15, and there's a $10 food & drink minimum. Seating is limited. Visit here for ticketing information. Please be aware that the Bluebird Cafe's COVID-19 admission policies will be in effect.


---

Sunday, January 9th, 2022 - City Winery (website)
609 Lafayette Street
Nashville, TN 37203 (map)
(615) 324-1010

Webb and the Beatnecks,will play. Start time will be 7pm. A Facebook event page for this performance is located at this link, and tickets can be bought at this page.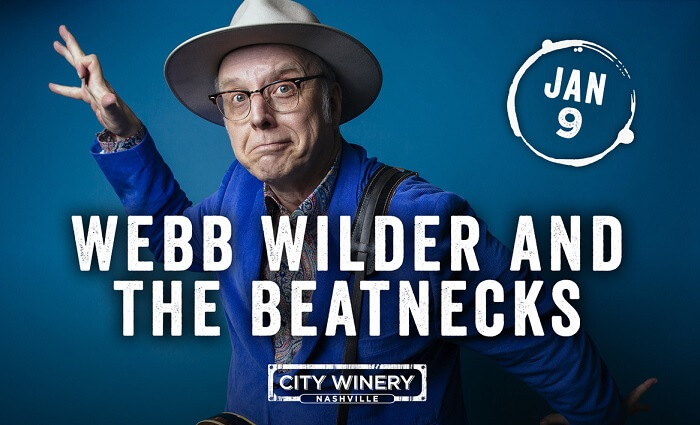 ---

Friday Jan. 14th thru Monday, Jan. 17th, 2022 - 30A Songwriters Festival (SOLO) (website)
Seaside, FL (map)

Webb returns to the 30A festival for solo performances! The location is various venues along the beaches of Seaside / South Walton, FL, along Highway 30A. Venues and dates are TBA.

Check with the 30A Festival Site for more information and other details as they are made available.


---

Saturday, January 22nd, 2022 - Down Home (website)
300 W. Main Street
Johnson City, TN 37604 (map)
(423) 929-9822

Webb and the Beatnecks will appear. Start time at the Down Home on Saturdays is typically 8pm, but you might want to check their calendar before hittin' the road for Johnson City.



UPDATE.

This date was previously scheduled for October 17th, 2021, but was postponed due to COVID-19. The date shown here is the rescheduled date.


---

Saturday, January 29th, 2022 - Fitzgerald's Night Club (website)
6615 Roosevelt Road
Berwyn, IL 60402 (map)
(708) 788-2118

Webb and the Beatnecks return to Fitzgeralds in January, to help the Chicago area get 2022 rollin' right!

Doors are at 7pm, with a 9pm start time. There should also be an opening act at 8pm. Tickets can be purchased at this web page. Please be sure to review the ticket page to see their current COVID-19 attendance policy.